Franz Jeitz is a blogger and graphic artist at Fudge Graphics. Today, I talk with Franz about social media and its impact on his blog, inspiration as a designer, and his design process, struggles, and styles.
Name: Franz Jeitz
Location: London, UK
Age: 24
Site(s): Fudge Graphics
Twitter: @FudgeGraphics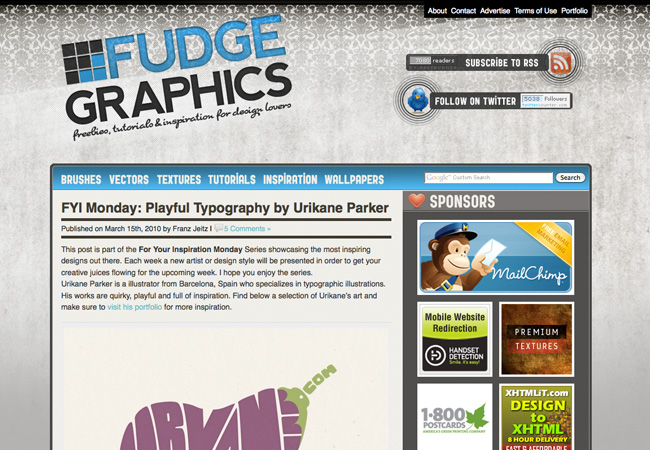 Brian: Hi Franz, thanks for agreeing to this interview. Please tell us a little bit about yourself and your background on the internet.
Franz: Hi! First of all I want to say thanks for having me. It's a pleasure to be a part of the March Interview Madness. So here's a bit about myself. I'm 24 years old and live in London. Originally I am from Luxembourg and only moved to the UK 4 years ago to study. Last year I graduated with a Masters in Physics from University College London. Having fallen in love with the city I decided to stay and dive into full-time design freelancing. Unlike many designers I had a very late start. There's no stories about me drawing on everything as a child or similar. I've really only became interested in design at the age of 19. The first contact was through my band I played in at the time. Rather than hiring a designer I decided to get into Photoshop and Dreamweaver to design CD artwork, flyers and the band's myspace. By reading many design blogs I got more and more interested in design and the community. Eventually I gave in to the urge and started my first blog. Fudgegraphics was born almost 2 years ago while still at uni. Most of what I know today (about design) I have learnt through running the blog and keeping up with the community.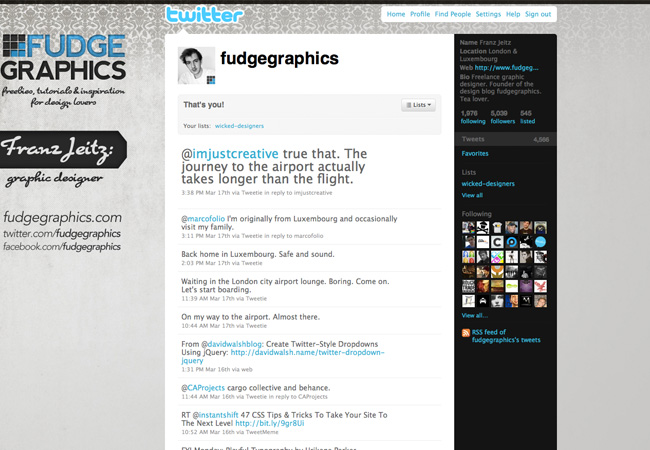 Brian: As a relatively new designer, what advice has inspired you to keep learning, innovating, and designing?
Franz: As mentioned before the main inspiration to start Fudgegraphics were all the great design blogs out there. I was amazed at the how nice and helpful the community was and just wanted to be a part of it. It amazes me still. Other designers and bloggers push me to become better. I want to keep up with them. Whatever I did in life I never did it halfheartedly and it's the same with design. I think if you're truly passionate about something it doesn't take any specific piece of advice to inspire you to grow. At the same time getting positive feedback on a completed project is a great boost also. I just love design, love talking about it, love sharing my knowledge and love doing it. So i would say that the main motivation comes from within me rather than having an external source.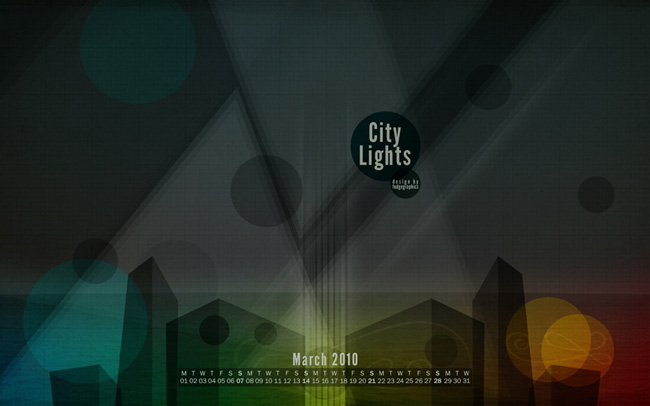 Brian: What's one element of design that you struggle with? Typography, layout, color, etc. How do plan to make yourself better?
Franz: It's really hard to only pick one. It always varies and often depends on the projects I'm working on. Each job has its particular difficulties and I always try to push the boundaries. I would say however that the hardest part of each project is to get the overall layout right. It doesn't matter how fancy or minimal a design is if it's not balanced it won't work. Once that initial set-up is done (although it is likely to change along the way) the other elements usually fall into place. One way of improving my skills is by doing self-initiated designs. This is the main reason I started the wallpaper calendar series on Fudgegraphics. It forces me to come up with a new design each month and I always try out new techniques. Inspiration often comes from what's going on around me or what designers I recently discovered.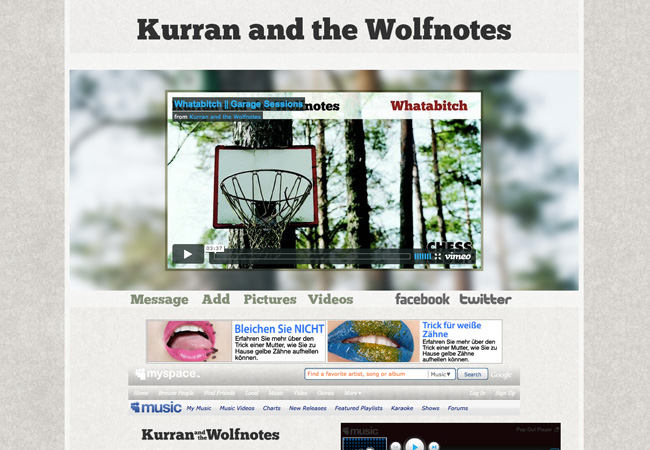 Brian: You prominently feature your social profiles for Digg, Facebook and Twitter on Fudgegraphics. How has social media influenced your blog, designs, and online lifestyle?
Franz: Fudgegraphics wouldn't be where it is if it weren't for social media (especially Twitter). It's a great way to keep up with the community and readers. It's not always easy to keep on top of all the social media sites, but each service has its perks. I use Facebook to keep up with friends as well as to promote the Fudgegraphics Fan Page. Twitter is probably the most important tool in the arsenal as it allows me to connect with fans and fellow bloggers at the same time. There's always someone to help you promote a post or just have a quick chat. As for Digg, well I think we all agree that it isn't what it used to be when it comes to design news. Other sites such as DesignBump have take over which is why I kind of abandoned Digg. Using social profiles also helps you to establish yourself a brand while at the same time reminding people of the person behind it all.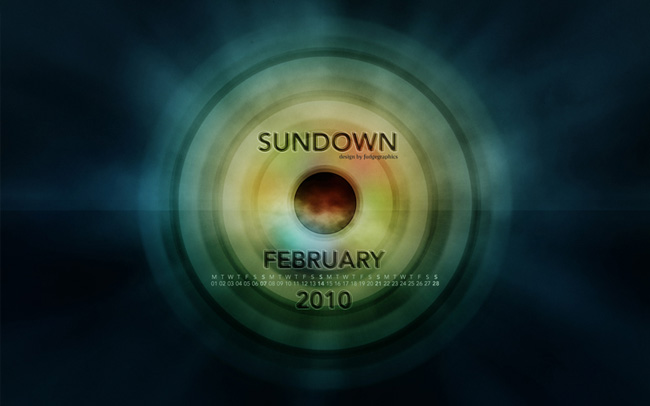 Brian: What advice would you offer to young entrepreneurs looking to establish themselves in the online world?
Franz: First you have to make sure that you're in it because you love it. If you're only in it to make quick money, well, tough luck mate. That's not gonna happen. You have to be persistent and patient. It takes time to gain a certain reputation. Don't be afraid to ask for help. For instance it's good practice to send out an e-mail to established bloggers to introduce yourself. Most importantly: just do it. Don't let people get to you who don't believe in you.
Thanks again to Franz Jeitz for this insightful interview. Please feel free to leave your thoughts and opinions in the comments section below!