David Appleyard is a blogger for several large websites including Design Shack – one of the first and greatest CSS galleries on the web – and several Envato websites, including App Storm and Photo Tuts. Today, David shares his insight on design, inspiration, and time management.
Name: David Appleyard
Location: Manchester, UK
Age: 22
Site(s): David Appleyard, Design Shack, App Storm, Photo.Tuts Plus
Twitter: @DavidAppleyard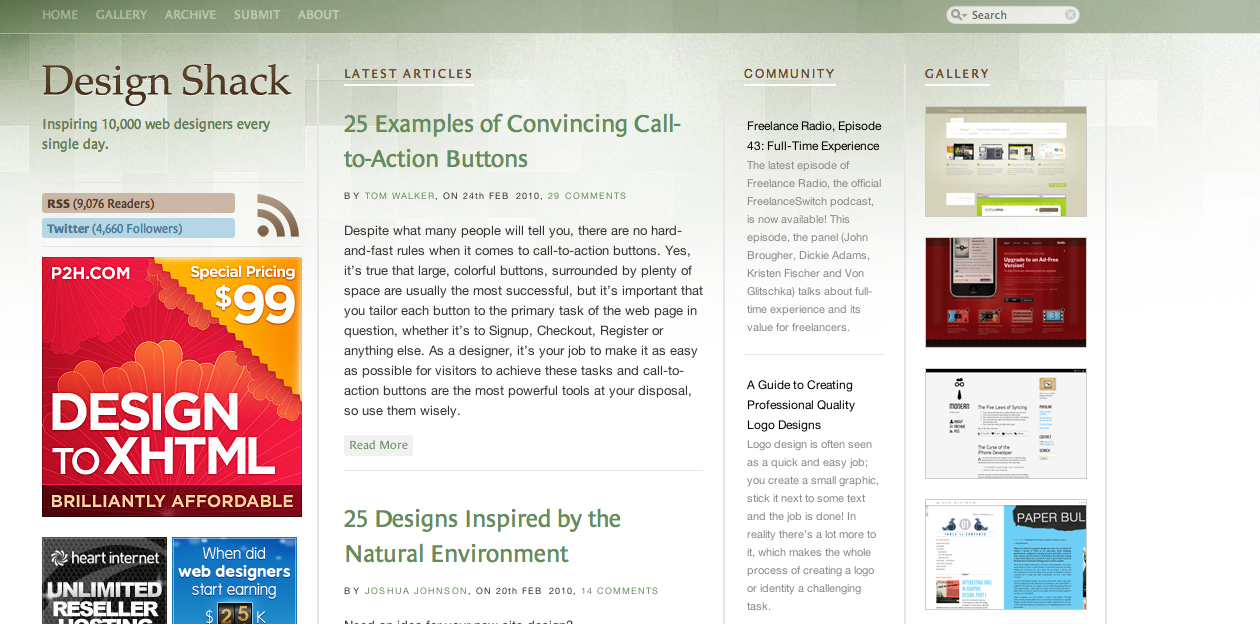 Brian: Hi David, thanks for agreeing to this interview. Please tell us a little bit about yourself and your background on the internet.
David: I was introduced to the Internet at a young age, and – ever since my thoughtful parents chose to buy me a PC rather than a games console – I've been fascinated with websites and design. I have been designing and developing websites since the spritely age of 14, but have found myself become gradually more interested in establishing and growing blogs in recent years.
I completed a BSc in Management with the aim of embarking upon a business/finance related career. Designing and managing websites was always going to be a "side hobby". This situation changed as my own websites grew both in traffic and profitability. Around the same time I graduated from University, I began to work part time for Envato setting up a new website called "Mac.AppStorm".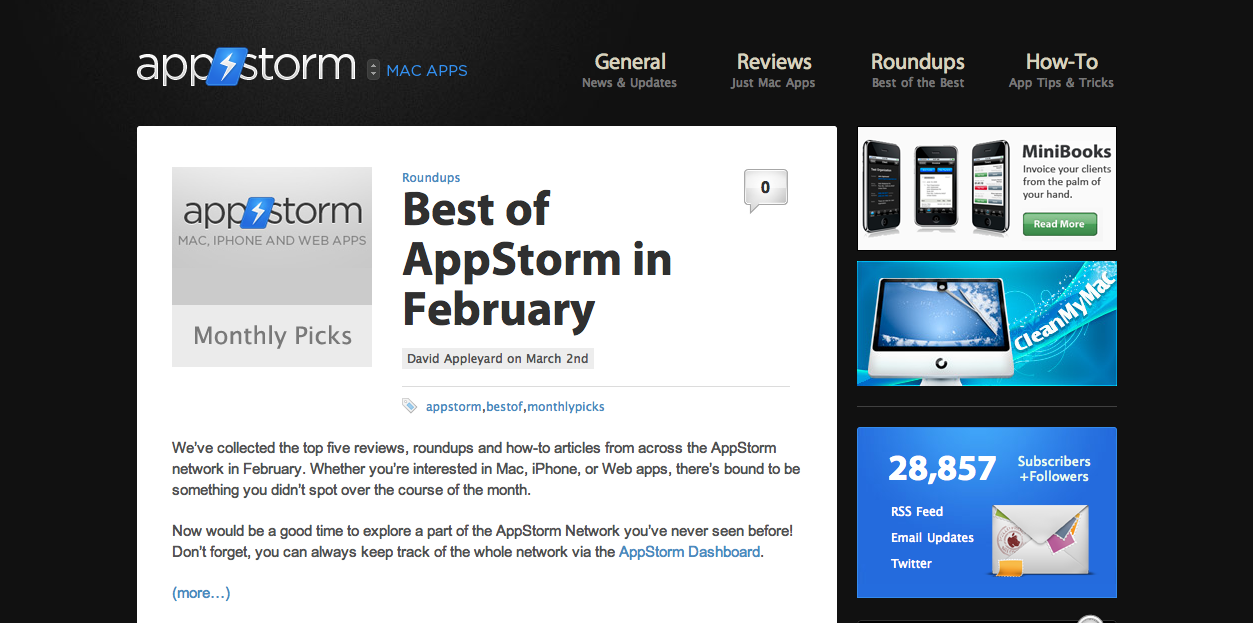 Brian: At one point, Design Shack was a pure CSS site gallery. Now, you write in-depth design articles and collect community posts. How has this evolution happened, and where do you see Design Shack going in the next couple of years?
David: Design Shack was one of the first "CSS Galleries" to grace the Internet, and it served the site brilliantly for a few years. The problem is that showcasing web designs serves a limited purpose, and there's no way to really share knowledge or connect with readers. For this reason, I've been wanting to expand into writing our own tutorials and articles for a few years.
The main factor holding back the growth of the site was the amount of time I was able to dedicate to it. This changed recently when I hired a dedicated editor for the site – Josh Johnson. Josh is an incredibly accomplished designer/writer, and we're working together to turn Design Shack into an invaluable resource for designers everywhere!
Brian: You currently manage four websites and edit three others. How do you find the time to do it all? What tools or apps keep you productive?
David: Time management is certainly crucial. My main day-to-day job is working for Envato, where I split my time between managing the AppStorm network and editing Phototuts+. Two things help me stay productive and get the job done: (1) the knowledge that a task expands to fill the time you allocate to it, and (2) a genuine interest and passion for iPhone/Mac software and photography.
Software helps too, and I use the following on a regular basis to help stay organised and "in sync" across my Mac and iPhone:
- Things
- Notational Velocity
- Instapaper
- Google Apps
- NetNewsWire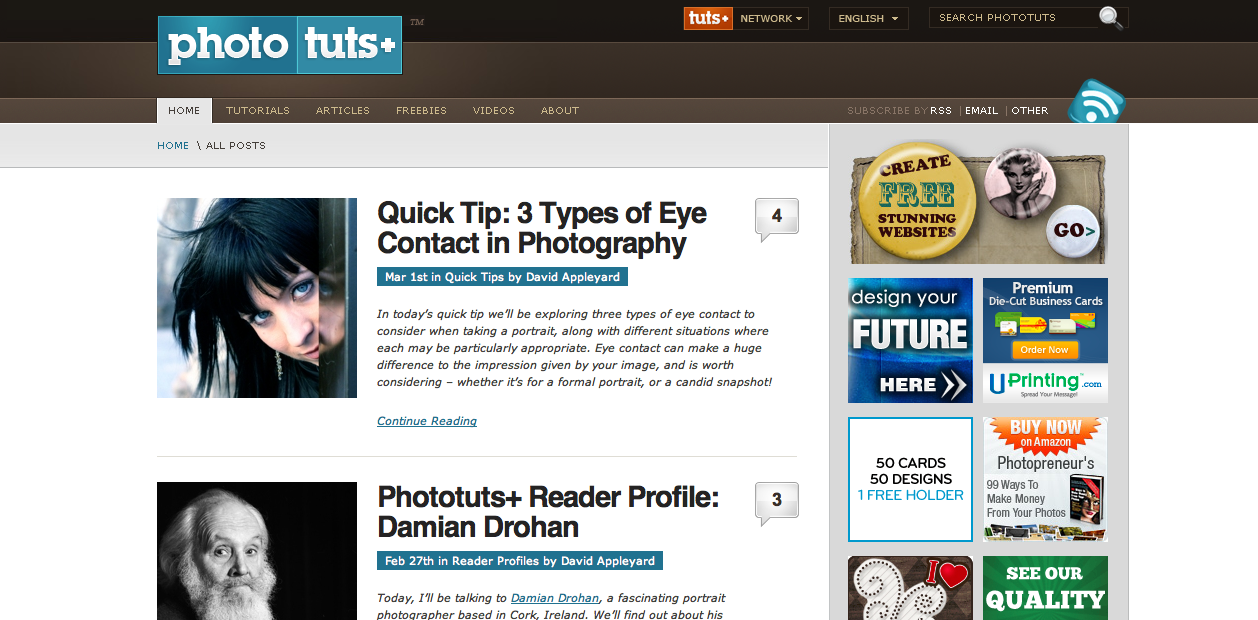 Brian: What has been your favorite project to work on, besides Design Shack? Why?
David: The website that I've found to be most exciting and rewarding is Mac.AppStorm. I've been editing the site for just over a year, and have grown it (with the help of some brilliant writers and developers) to almost 30,000 readers. The community surrounding the site is brilliant, and we regularly receive inspiring stories from readers who use the site every day.
Brian: You clearly know a lot about Apple computers, after having written for two AppStorm entities. What is your background with Macs and why do you choose a Mac over a PC?
David: As a big fan of "design", one of the aspects of OS X that really drew me across was the interface design. Everything is simple, minimal and aesthetically wonderful on a Mac – from the design of the hardware, right down to System Preferences.
There are countless benefits of owning a Mac – reliability, security, and a vibrant developer community to name a few – but for me it always comes back to the design of the operating system. The care and attention paid to every tiny detail makes for a platform that just "works" the way you expect it to. It's this same thought process that has lead to the iPhone being such a widespread success.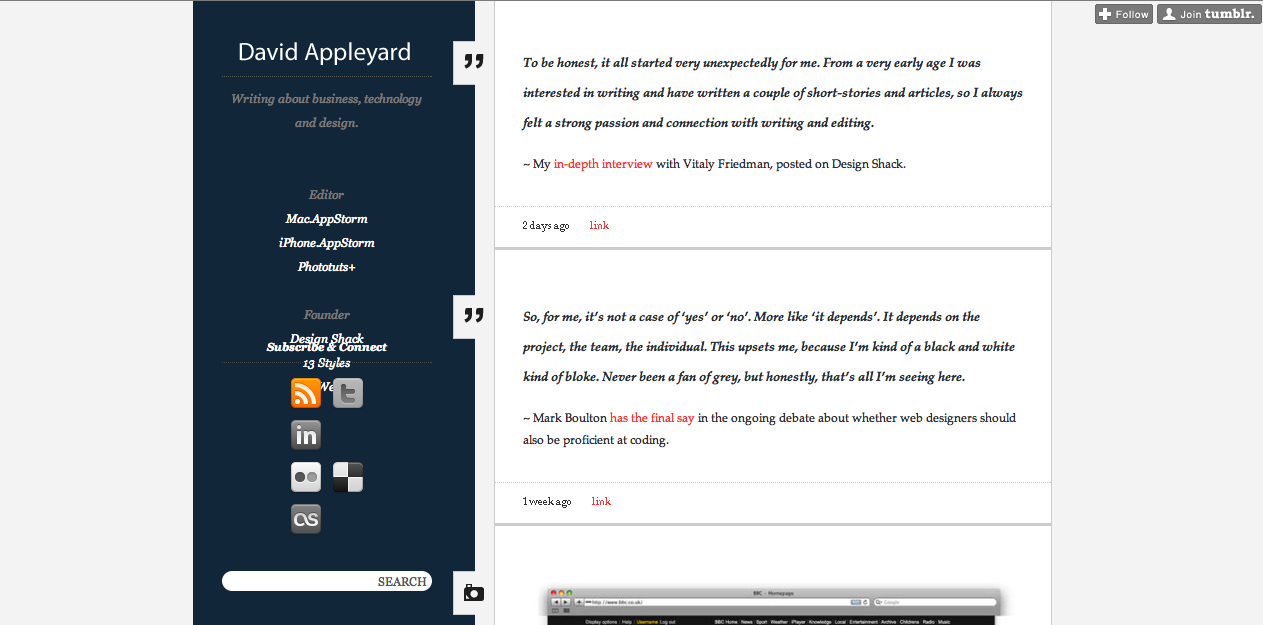 Brian: What advice would you offer to young entrepreneurs looking to establish themselves in the online world?
David: The Internet is an enormous space, and there's room for anyone to make a living doing what they enjoy.
If you're wanting to build a web application to fill a niche (or just solve an existing problem better than everyone else), check out 37Signals' blog. They're opinionated and contentious, but have some absolutely fascinating insight and advice to share.
If you want to start a blog, read Crush It. If any book will give you a background to the tools and techniques used in blogging today, this one will. It's also worth following Skellie, a remarkably talented blogger and writer who manages Envato's Tuts+ websites.
Don't quit your day job tomorrow to set up an online business. Start small, and understand that building a presence online takes time. Jump on any opportunities that come your way, and don't be afraid to fail. If you're building a bricks-and-mortar business, failure is usually a financial disaster. If your online project fails, there's a good chance that no-one will even notice (and it won't cost you a penny).
Thanks again to David Appleyard for this insightful interview. Please feel free to leave your thoughts and opinions in the comments section below!